North Carolina woman has Land Rover seized by Federal agents
Jun. 16, 2015 - 1:57 - Seizure comes as Feds crack down on foreign vehicles over safety and environmental concerns (Read more...)
IN PRINT - BOOKS AND MAGAZINES

There's An Awesome Volkswagen Amarok For Sale In The U.S. But You Probably Shouldn't Buy It
We love forbidden fruit, especially when that fruit is a diesel, manual, four-wheel drive small pickup truck not meant for the U.S. market, like the Volkswagen Amarok.  Read more....

 The Shady Way Shops Beat America's 25-Year Car Import Rule
Last month, U.S. Customs and Border Protection agents raided All JDM Motors, a Japanese car import and parts shop in South Carolina, and seized computers and documents after authorities discovered a 1996 Nissan R33 Skyline GT-R hidden within a shipping container destined for the dealer. Read More.....

The Latest Fight Over Car Importing
Last year U.S. Army Chief Warrant Officer Charles Overby set out to legally import his 1985 Land Rover Defender from his station in Germany to the U.S. Now the truck's trapped at an impound lot, and could potentially set a whole new precedent for automotive importing because of one arbitrary discrepancy.  Read More...

The Very Best Jalopnik Stories Of 2015
Some automotive publications are happy bringing their audiences nothing but sleep-inducing reviews of press cars, dispatches from shrimp-filled junkets, repackaged press releases and bone dry industry news. At Jalopnik, we do things a little differently. Read More...

Meet The Badass Lawyer Who Saved The Land Rover Defenders From The Feds
When you fight the law, the law usually wins. This is the case with most people, but not North Carolina attorney Will Hedrick, whose pro bono case against the federal government resulted in more than two dozen imported Land Rover Defenders to be returned to their owners following seizures last year.  Read More...

Feds To Return Trucks Seized In Armed Raids To Their Owners
Some stellar news today for fans of classic Land Rover Defenders, imported vehicles and anyone who's not a fan of civil forfeiture: Nearly a year after they were seized by federal agents in pre-dawn raids across the country, and a few months after our big exposé on the seizures, more than two dozen imported Defenders will be returned to their owners after the government agreed to drop their case. Read More...

The Land Rover Defender Seizure Case Could Be Settled Next Week
Last summer, teams of federal agents swept the country in early morning raids to scoop up 40 Land Rover Defender SUVs they believe were imported illegally into the United States. One lawyer, who claims they weren't illegal, has been fighting pro bono to get them back to their owners. And his case could come to a head next week. Read More...

Why Are The Feds Obsessed With Seizing These People's Old Trucks?
Jennifer Brinkley had a typical summer morning planned on July 15: get up, get dressed, and take her son to tennis practice. That changed when six body armor-clad Department of Homeland Security agents and local police officers showed up at her North Carolina home and blocked her driveway. They were there because of an arbitrary law promulgated 26 years ago to guard the prerogatives—and profits—of automakers and car dealers. Specifically, they were there to take Brinkley's truck. Read More...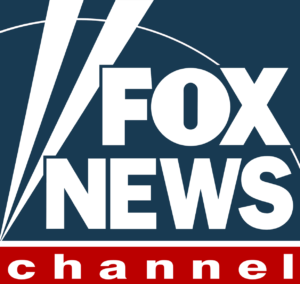 Feds driven to admit dozens of Land Rover seizures were wrong
WILLIAMSTON, S.C. – Vintage Land Rovers that looked so good they fooled the federal government into seizing them are being returned to their owners this week after a legal nightmare that began nearly a year ago. Read more.....

Seized Land Rovers To Head Back To Their Owners
You can file this one under Enthusiast Victory. It's that small dusty drawer at the bottom of the filing cabinet... yeah the one with barely any papers in it. In a surprising bit of news, it seems that Homeland Security will be returning a large pack of Land Rover Defenders that it previously seized. About a year ago, agents coordinated Operation: You Can't Have This Neener Neener where they grabbed over two dozen Land Rover Defenders. Read More...

In Defense of the Defender
As the news cycle is increasingly flooded with forthcoming SUVs in an unprecedented four wheel drive arms race, it's time to take a beat to discuss a classic: the Land Rover Defender. Thankfully, it's not electric. It doesn't have air suspension, navigation, or, in some cases, even air conditioning. It won't outrun a Mustang in a drag race or even a Prius. It's slow, unrefined, and about as reliable as... Read More...

Homeland Security to return seized Land Rover Defenders to U.S. buyers
Last July, agents from the Department of Homeland Security, working with local law enforcement, seized more than two-dozen Land Rover Defenders from owners across the United States. All had two things in common: none was originally sold in the United States, and all were imported by Aaron Richardet, a North Carolina man with a passion for the classic British SUVs and a head for business. Read More...